Our Rockwall Plumbing Crew Makes Other Plumbers Green with Envy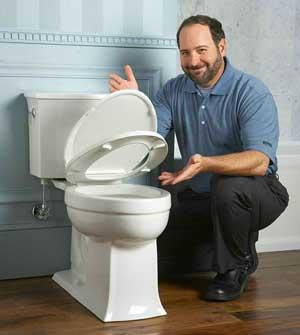 Are you sick of seeing your water bill go up, dollar by dollar and month by month? We can help.

Our Rockwall plumbing team is all about water conservation and water system efficiency. When you call us, you can be sure that our certified plumbing contractors will help you decide on the best solutions for your plumbing needs. Our service is comprehensive, but that doesn't mean we aren't quick and professional as well. While green is our thing, we work on every plumbing system imaginable, and probably some you don't want to imagine.

Your Rockwall TX plumbing team is dedicated to providing the best service, the best products and the best experience possible. Whether you are calling about a clogged drain or a water heater repair, our Rockwall plumbing contractors are ready to drop in and handle the problem. Not only do we share the eco-friendly nature of the city, we offer a 100% guarantee on all of our services. Yes, that's right, 100% guarantee that you'll love our service.
Our Rockwall Plumbers Are The Professionals You Need

We believe that the customer is always right, but only after he or she fully understands the problem
We are dedicated to 100 percent honesty in our service
We are available 24/7 to handle plumbing emergencies
We answer all questions in plain English
We won't try to sell you something you don't need
Our plumbing techs are up to date on the latest developments in the plumbing industry
We are fully licensed and insured
We work hard to earn your business
Full Service Eco-Friendly Plumbers in Rockwall, TX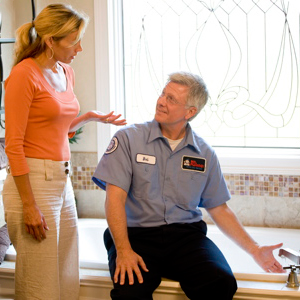 One of the keys to our success has been the ability to embrace eco-friendly technology. We understand that although we spend our lives buried knee deep in plumbing, you don't. We use our knowledge to help you create the most efficient and economical system that you can have. By translating the technical plumbing speak into plain English, we can help you make the right decision for your home or business.

We are more than an on-call emergency service. In fact, we'd rather help you prevent an emergency than respond to one. Our Rockwall plumbers offer a full range of plumbing services to keep your system running smoothly and efficiently. We do in-home plumbing inspections and phone consultations as well as routine drain cleaning and full system installations. Our team members are familiar with every major equipment manufacturer, from A.O Smith to Zephyr, along with many specialty brands you may have never heard of.

Our Rockwall Plumbing Contractors Do Commercial Work Too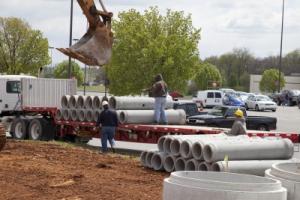 We do commercial work as well. Our Rockwall plumbing contractors cover virtually every commercial plumbing need. When your drain trap needs cleaning or you need a full site inspection, we're the guys to call.
With water conservation the topic on everyone's mind, give us a call. We have the knowledge and experience to put your business on the fast track to green.
972-890-9161